The boys'
only meal – a rat
KAPOETA SOUTH SUDAN, JUNE 2017 
He is the rat hunter.
Lochebe.
Eight or nine years old. Possibly ten, but unlikely. No-one has kept count.
A T-shirt is held together with white thread across his shoulders.
He used to have a borrowed school uniform and a dream of another life. Each morning, he and his friends would cut through the trees to St Mary's enclosed school building.
Then, in May last year, everything changed.
The wait for rain became desperate. And the wait continues.
Climate models in air-conditioned rooms on the other side of the world indicate that the drought may be related to rising temperatures.
All Lochebe knows is that his old life is gone. And his future – despite the adults in the village daring to believe that nature will correct itself.
Life is about the here and now, and surviving one more day.
The bow and arrow are not a toy, as we first thought. He shows us a length of wood, too thin to be called a branch, with blue nylon cord as a string. Arrows with no feathers, but with metal barbs at the tip.
When Lochebe wants to show us how he hunts rats with his bow, we still think it is all a boy's game.
We listen and show how impressed we are, in the way that adults do with children.
It is only when an impaled rat is dangling from two arrows and Lochebe places his catch on the fire that we understand.
A person who eats leaves to survive rarely plays games.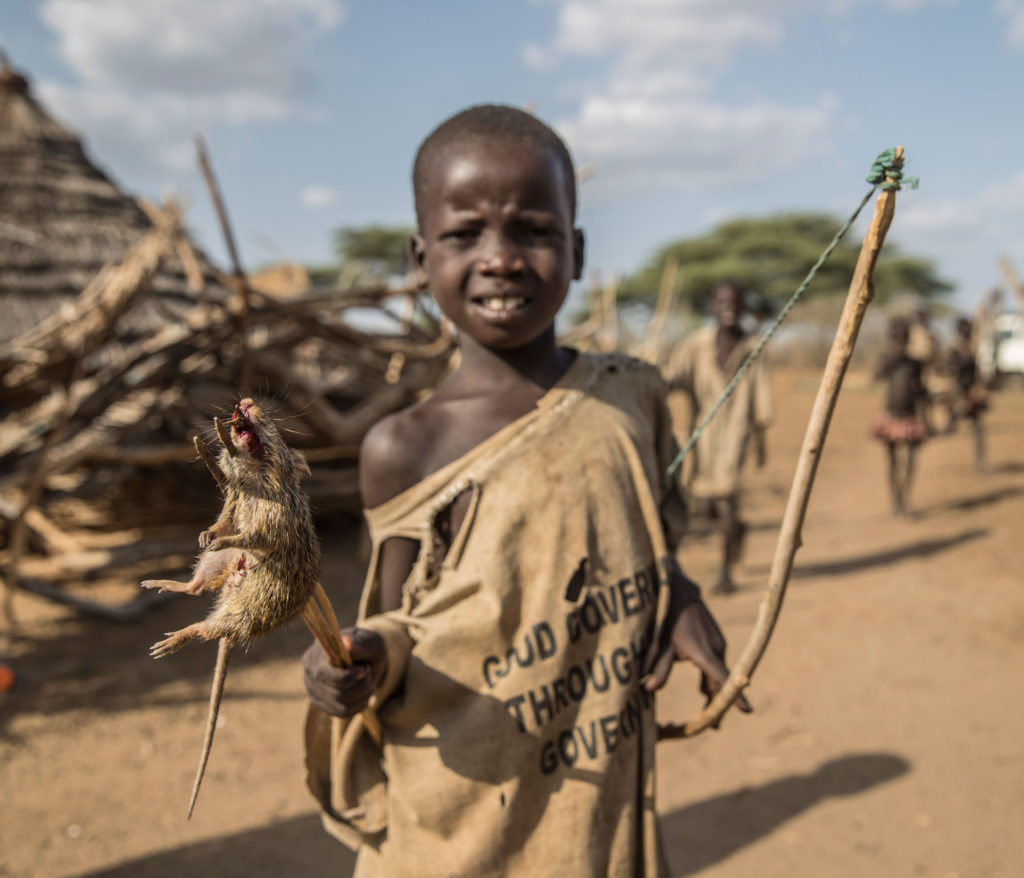 The sun is going down and a charred rat is split into four. The first meal of the day. The only one.
"Some days we might shoot ten. Then we share them with everyone in the village."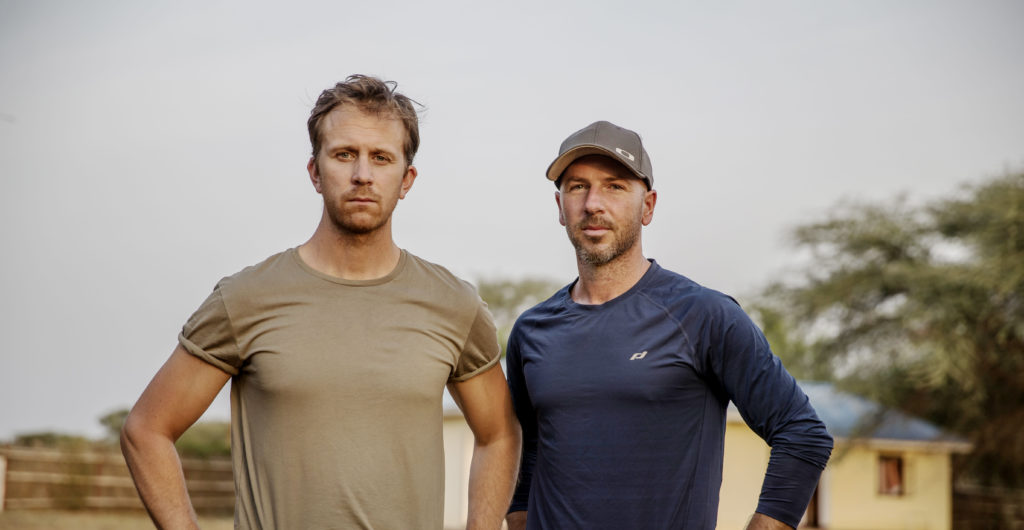 HELP US TO HELP
Every day, more children are becoming dangerously malnourished
and they need your help right now.
Swish your donation to 902 0033
Together we can save children's lives. Thank you.