The mother: "I don't stand a chance
against this"
GOBOLKA SOMALILAND, MAY 2017
"I would move into the city, gain some weight and make myself beautiful."
These are the words of a mother and they come as she finally allows herself to dream her own dream.
"A businesswoman. I would strike a hard bargain and have new outfits for every day of the week…"
Her name is Farah Ahmed and she is 40 years old. She breaks off mid-sentence.
"But all I really want is to live and to see them live."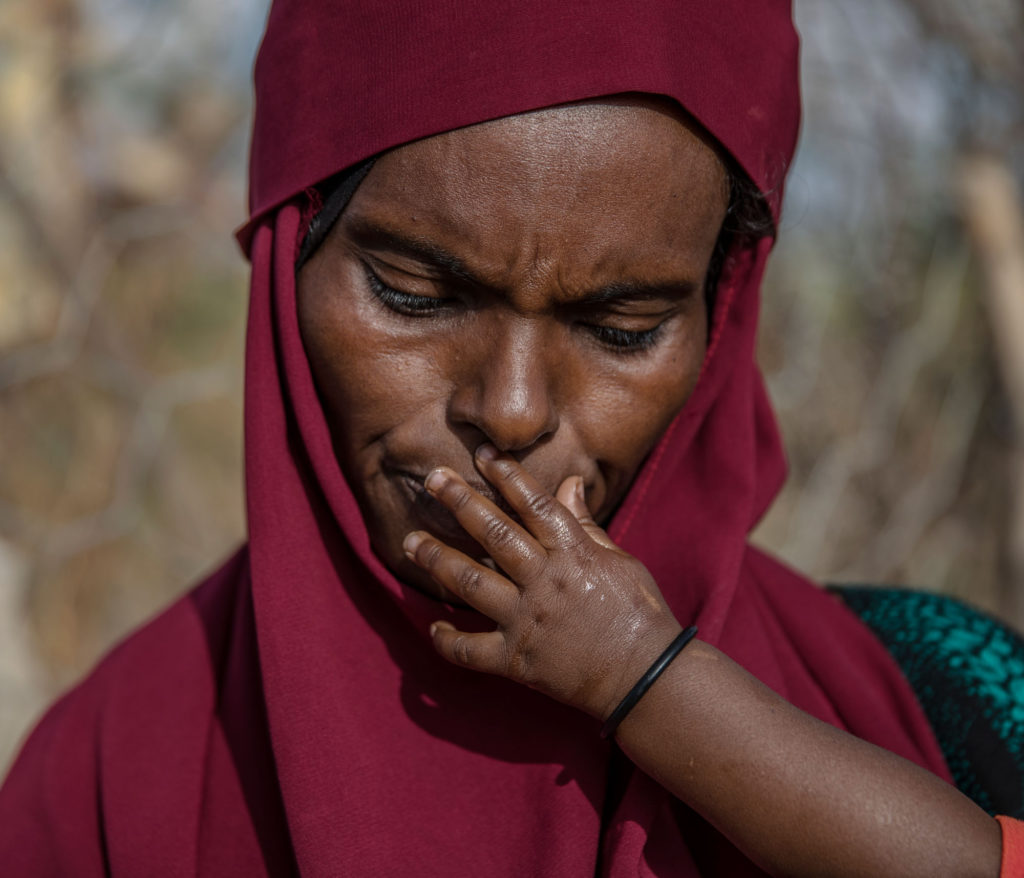 On the ground lie two children, Abdi Rahim and Nadra. She nods towards them as they sleep in the midday heat with a dirty blanket as a bed.
Bread on a plate will be their dinner. Yesterday they ate roots, but the taste was so bitter that they threw up.
Tomorrow, Farah doesn't know what she will give them.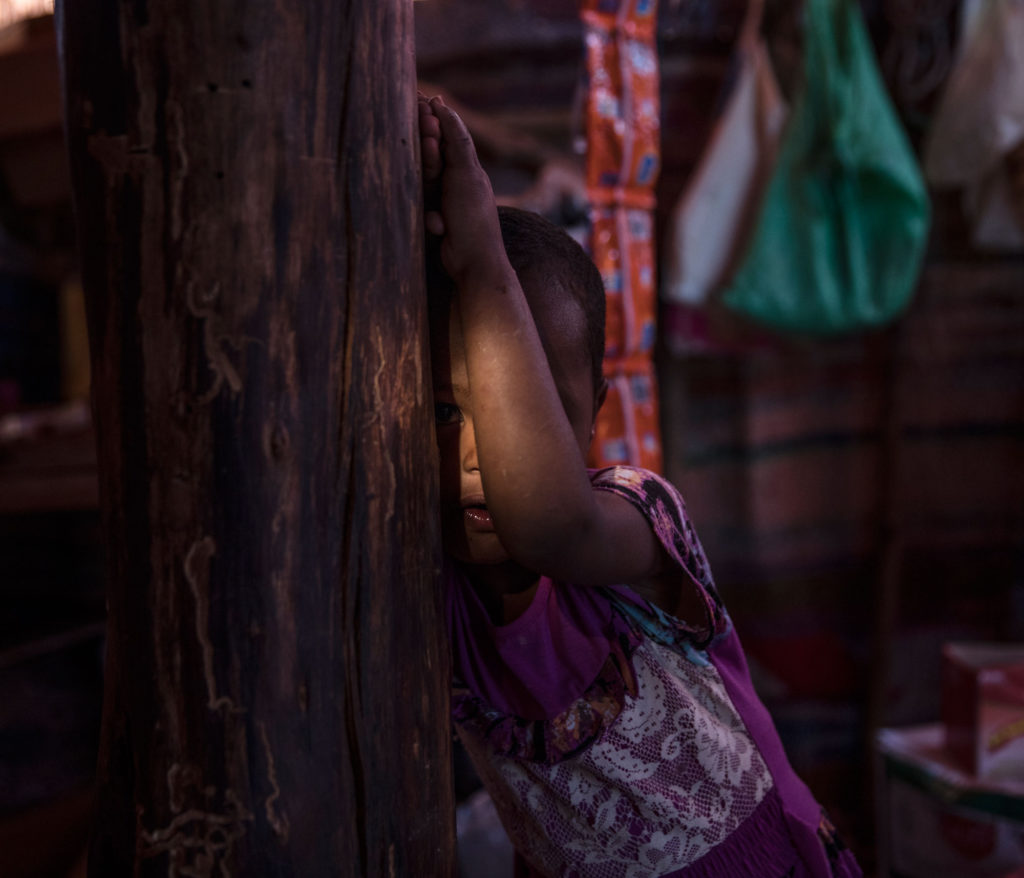 Her stocks have run out. A neighbour might save her children from hunger for another day, but then what?
She used to have credit at the village store, but now all her goats are gone she has no security.
Anger or resignation, the kick in the sand might be an expression of both. Farah watches as a cloud of dust rises into the air like red-brown smoke.
"My foot should be splashing in a pool of water, my 50 goats should be here and my children should have milk, but look at it.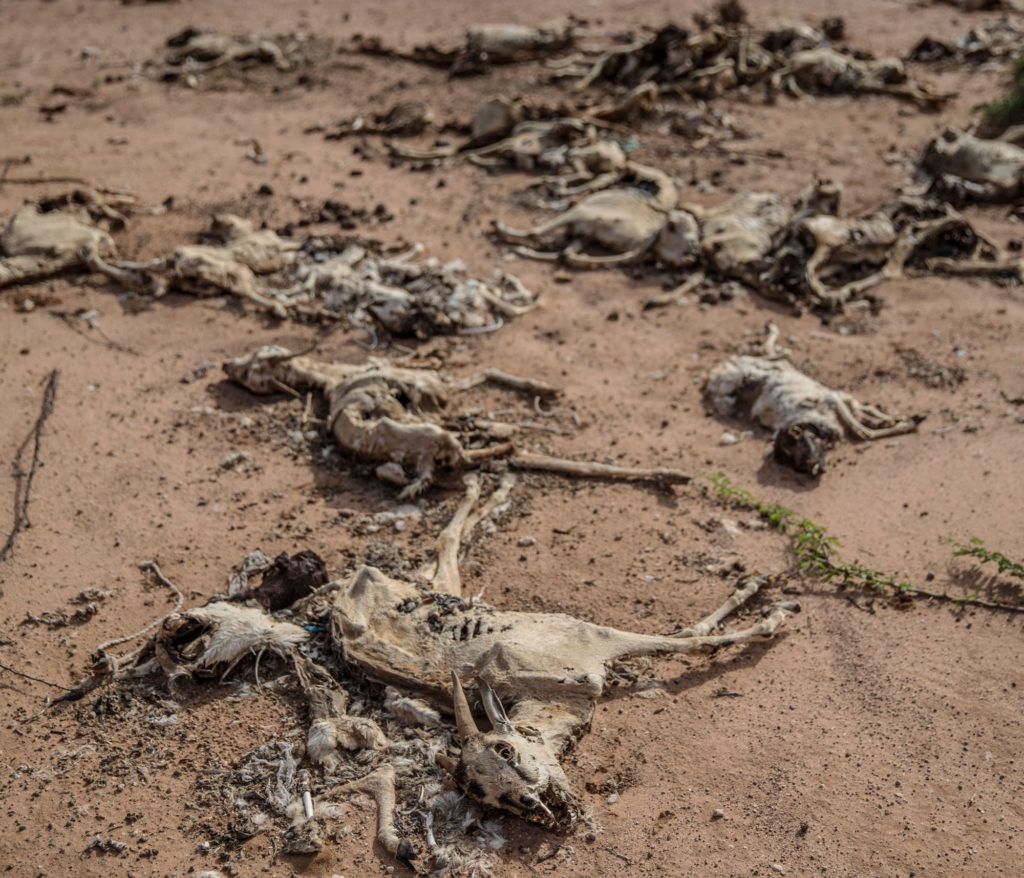 She sweeps her hand towards the plain and the horizon, broken only by the bare branches of the trees.
"I don't stand a chance against this."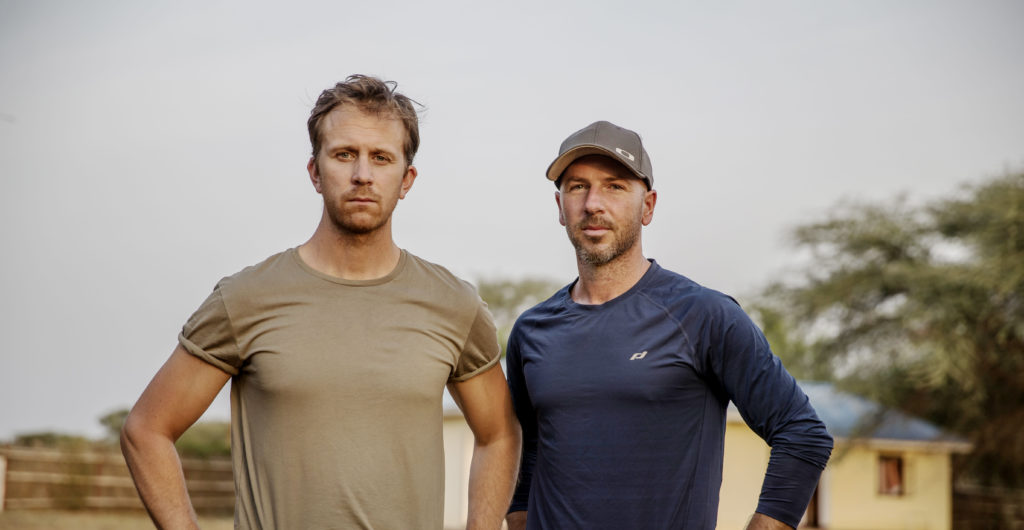 HELP US TO HELP
Every day, more children are becoming dangerously malnourished
and they need your help right now.
Swish your donation to 902 0033
Together we can save children's lives. Thank you.